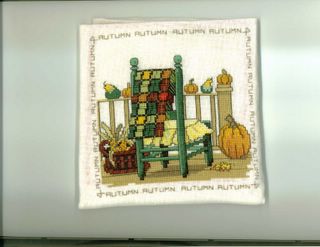 Late last night(around midnight) I finished up my RR for the SBSRR. I didn't have any problems with this pattern other than things coming up and I didn't get it finished until last night. So it looks like I can work on Unicorn and Fairy Magic. I am really close to getting it finished. The only problem is I am going to have to hide it at the office until Christmas so that Krissy doesn't find it before then.
On Monday afternoon I mailed Vash's RR to Renee. I didn't have any problems this time but then I didn't have the mean man helping me either. I was talking with another lady in line and she has warned me that he is even meaner during the holidays. I didn't need to hear that one! I am definitely going to avoid his line.
This week is going to be a busy week. Last night there was a Halloween Egg Hunt at the park down the street last night for kids 7 and younger. We took Mac and he found one of the three silver eggs which meant he got a prize. His prize was a drink cup full of candy corn. He also found 18 other eggs that were filled with sweet tarts. He was so proud of his self. Tomorrow night is the Halloween carnival out at the college and we are taking the kids. I am also helping out Friday afternoon with Mac's Fall party and then that night Allie has a Halloween party to go to at a friends house. Of course we still have to go trick or treating on Monday night. All of this running around is gonna cost them each some chocolate candy...lol.