It was a pretty normal day around here today. Krissy went up the road to a friends house so she was in and out of the house all day. Mac has been outside roller blading trying to do jumps...car keys are next to purse in case of accident! Allie has been pretty calm today and reading some books today...need to take her temp to make sure she isn't sick:) With all of them busy doing their own stuff that left me to do some stitching in peace.
I first finished the tree on the stocking. I ended up having to frog the top of the tree after I had taken this picture. I was only one stitch off so it wasn't a lot to frog and restitch.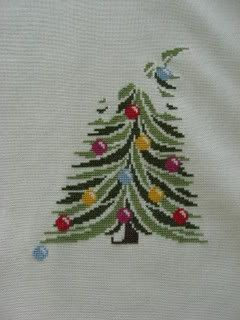 Then I stitched the kitty in the tree. I think he (or she) turned out really cute! Now, I am working on the strip for the name. The only trouble I see is making sure I have the name centered correctly on the fabric.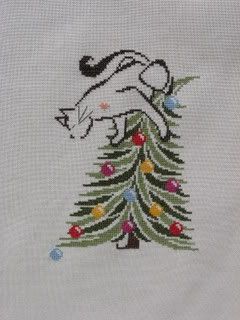 Have a great weekend!