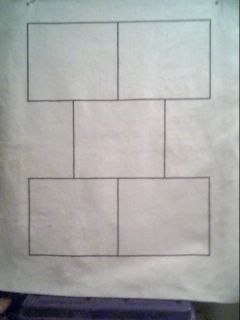 Last evening I finished up stitching the blocks for the RR I joined. The blocks are 7 inches wide by 6 inches tall (98 stitches x 84 stitches). I have allowed 3 inches for finishing. I even finished the edges to keep them from unraveling. Which that leads me to my little own stitching question:
How do you keep you fabric from unraveling while stitching?
I have two different ways that I use to keep the fabric intact. I will sew the edges with a zig-zag stitch using light thread. The other way and not so pretty looking is I use masking tape. I will be the first to admit that it looks really tacky but it is a quick and easy way to keep the edges neat.