I had yesterday's post all ready to go when all of a sudden the computer crashed. Grrr...I was ready to click on save, too! Anyways, to sum it up, we didn't do a lot this weekend because it was cold and rainy. So, I had lots of time to stitch on Footprints. Here was my progress up till Sunday night.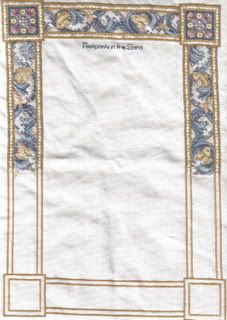 And here is my progress from yesterday.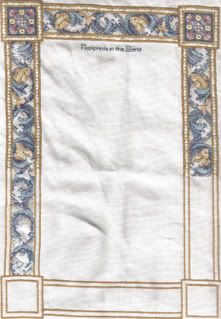 Today I will be stitching on A Time For Everything SAL with
Becky
.