I stitched on Woodland Faerie last night. It felt good to put some stitches in her since I basically haven't worked on her in two weeks. I got most of her other arm done and I am pretty pleased with the amount I got done. I didn't think that I was going to get a lot done on her since it was Mac's birthday but I lucked out and Mac was playing his new computer game most of the evening which left me to stitch.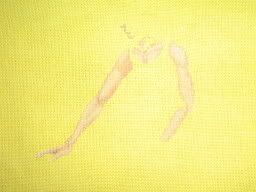 Today I will be working on A Time for Everything with
Becky
. I am looking forward to stitching on this because this is another one I haven't worked on in a few weeks. I am not for sure how much time I will get put in her today as I have to go to Mac's Valentine's class party. This could prove to be interesting as I am the only parent who is helping out today. Mac and I made brownies for the party last night. I am still finding chocolate all over the kitchen!
I want to thank everyone for their birthday wishes for Mac. He had a good day at school which always makes for a pleasant evening. He even did his homework without a fight. I think it had something to do with that he couldn't play his new computer game until it was done. LOL